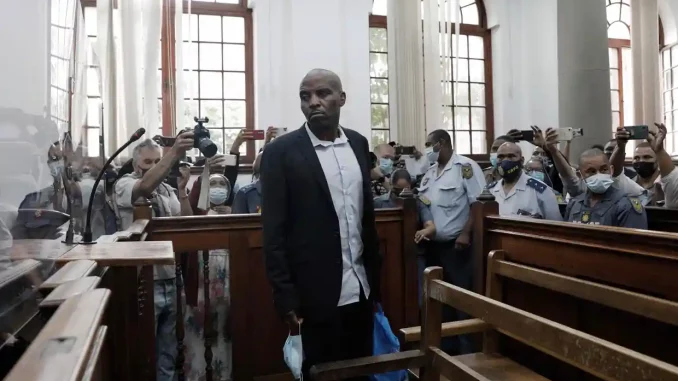 The 49-year-old homeless man was arrested on the day of the fire inside the parliament building. He appeared for the second time in a Cape Town court on Tuesday, January 11, 2022.
A week after his first hearing, Zandile Christmas Mafe appeared clean-shaven, wearing a shirt and suit jacket. More importantly, he was represented by Dali Mpofu, a lawyer for former President Jacob Zuma and an activist with Julius Malema's radical Economic Freedom Fighters (EFF) party.
Zandile Christmas Mafe has been charged with six counts. He is accused of "breaking into" one of the parliament buildings on the night of January 1 to 2, "setting fire" and stealing "laptops, crockery and documents". Now he is also charged with terrorism, according to a spokesman for the prosecutor's office, for detonating "a device in the Parliament".
Since the beginning of this case, many voices have denounced this arrest, believing that the man is only a scapegoat and that the lack of security and fire detection systems are to blame. Indeed, according to initial investigation reports, the fire detection system was "defective". "The sprinkler system did not work" and the inspection of this system scheduled a year ago was not performed.
The defense attorney asked for bail for his client, adding that he has been diagnosed with "paranoid schizophrenia". There should be a further examination to know if the man can be tried. The request for release was denied and the hearing adjourned. It will resume on February 11.