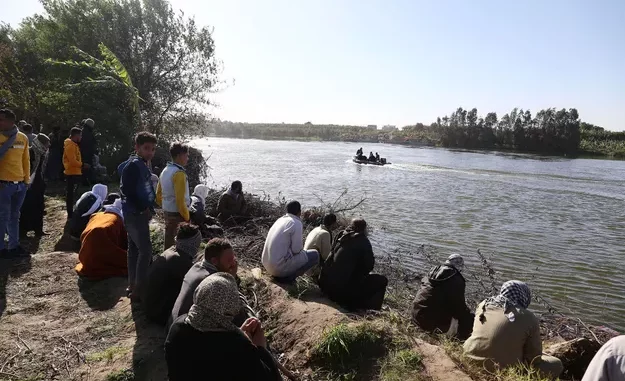 Two people were killed and eight are missing in Egypt after a truck with 24 people on board fell off a ferry crossing the Nile and sank into the river, prosecutors said Tuesday.
The driver of the truck boarded the ferry, which was not licensed to carry vehicles, and then fell into the water, the prosecutor's office said in a statement, adding that children were among the missing and that 14 people had been rescued.
The search is continuing in the Nile Delta, north of Cairo, where the accident occurred Monday night.
The driver of the vehicle, and three employees of the ferry have been arrested, the prosecution said.