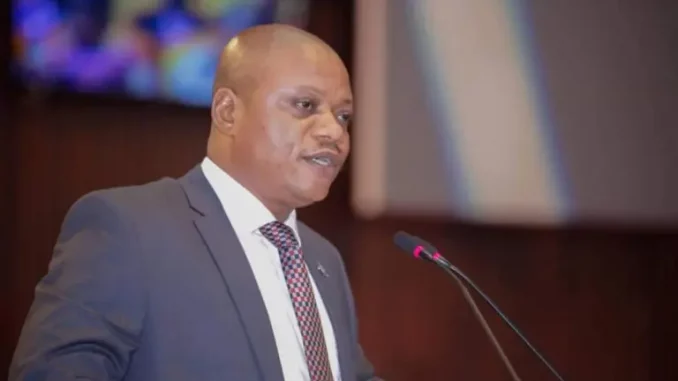 Tension was high on Saturday around the UDPS headquarters and the residence of Jean-Marc Kabund, interim president of the presidential party. Two camps seem to be forming, between activists who are waiting for confirmation of the resignation of the first vice president of the National Assembly and others who are begging him not to go through with it.
Jean-Marc Kabund appeared relaxed in front of the militants. He took the opportunity to address a few jabs at the activists who were demanding his departure. "Their joy is short-lived," he said.
Among party officials and in the entourage of Felix Tshisekedi, no one comments publicly on these events. But under the radar, some people are letting off steam. It is, they say, the manifestation of an accumulation of tensions in the entourage of the head of state. And some advisers reproach Jean-Marc Kabund for his attitude, which is considered arrogant. "He thinks he can do anything. He thinks he is vice-president of the Republic. He respects neither the president nor his family," said a member of Félix Tshisekedi's cabinet.
These events also come in a context marked by tensions within the party. Two camps have formed since 2019. One of them does not recognize the leadership of Jean-Marc Kabund.
According to those close to him, the situation is embarrassing for the head of state, who hopes to be re-elected and has high expectations of the leaders of his party, the UDPS.