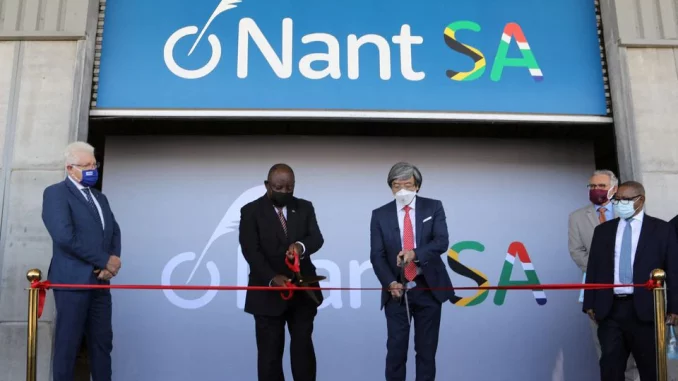 South Africa, spearheading the fight for equal access to vaccines against Covid-19, launched Wednesday in Cape Town the continent's first factory that will manufacture doses from scratch, funded by biotech billionaire Patrick Soon-Shiong.
The goal is the production of "a second-generation vaccine, and we want to make it in Africa, for Africa, and export it around the world," said the Chinese-American businessman, born in South Africa. The first vaccines will be produced this year and the site is expected to reach one billion doses per year by 2025.
The development of second-generation vaccines is intended to address, among other things, the loss of efficacy of the first vaccines over time, but also the appearance of variants of the virus.
"Today we are proving that we are becoming self-sufficient as a continent, and we should be proud of what we are achieving," said South African President Cyril Ramaphosa on site.
Officially the most affected African country by the virus, South Africa has more than 3.5 million cases including 93,400 deaths, while the continent officially recorded more than 10 million cases in January, according to the African Union. Infections have soared since the Omicron variant was discovered in South Africa in late November.
But vaccination of the nearly 1.2 billion Africans remains low, due to supply difficulties and skepticism among some of the population. And the continent participates in the production of less than 1% of the vaccines administered on the continent, according to the WHO.
South Africa already has two vaccine assembly and packaging sites for Covid. The Biovac Institute, also in Cape Town, is expected to start assembling the Pfizer-BioNTech vaccine early this year, and pharmaceutical giant Aspen is packaging Johnson & Johnson vaccines at its site in Gqeberha (south).
Mr. Soon-Shiong made his fortune developing an anti-cancer drug called Abraxane. He is also a shareholder in the American basketball team, the Los Angeles Lakers.