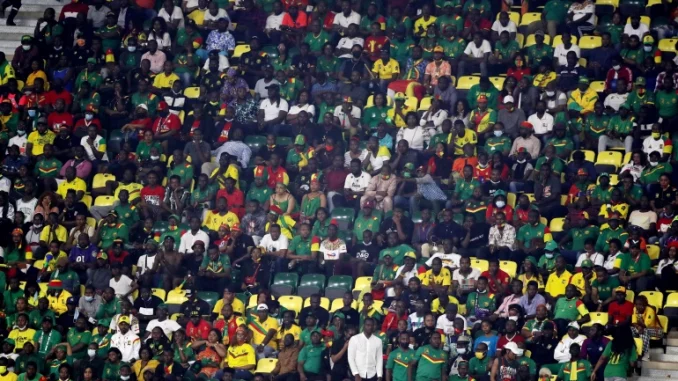 At least six fans died in a stampede at the Olembe Stadium in Yaounde, Cameroon, on Monday before the host nation's round of 16 African Cup of Nations match with Comoros, according to a local government official.
Naseri Paul Biya, the governor of the Central region, said there could be more deaths.
"We are not in a position to give you the total number of victims," he said.
The stampede occurred as the crowd tried to enter the stadium.
Officials at the nearby Messassi Hospital said they received at least 40 injured, who were rushed to the hospital by police and civilians. Officials said the hospital was not able to treat all of the injured.
Images show people lying on their backs, motionless, near a stadium entrance. A man knelt next to one of the victims and appeared to be trying to revive her. Shoes, caps and colorful wigs – part of some fans' costumes – were strewn on the ground.
Witnesses said children were among those caught up in the stampede. Witnesses said the stampede occurred when stadium stewards closed the doors and stopped letting people in. It was not immediately clear whether the stampede occurred before or during the game.
Soccer officials said about 50,000 people tried to attend the game. The stadium has a capacity of 60,000, but was not expected to be more than 80 percent full for the game because of crowd size restrictions imposed by the coronavirus pandemic.
The Confederation of African Football, which organizes the African Cup, said in a statement that it was aware of the incident.
Monday's incident was the second major blow to the country in a day. The day before, at least 17 people died in a fire that sparked a series of explosions in a nightclub in the capital. Cameroon won Monday's match 2-1 and advanced to the quarterfinals.