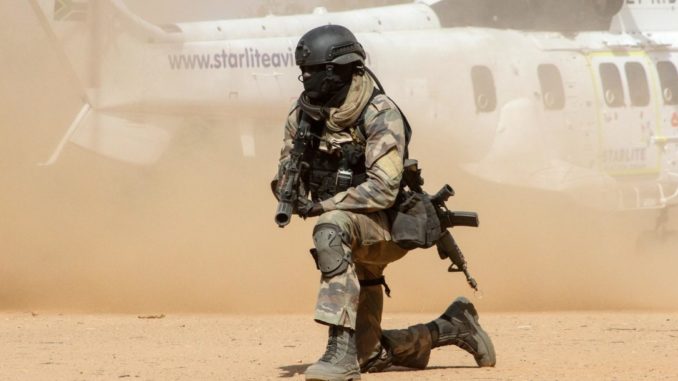 Two Senegalese soldiers of the ECOWAS Mission in The Gambia (Ecomig) and a suspected Casamance rebel were killed Monday in a clash in western Gambia, Senegalese officials said.
The confrontation occurred when men from the Senegalese Ecomig contingent on patrol came under fire from rebels, the Senegalese headquarters and Ecomig spokesman said.
The perpetrators of the attack were elements "believed to belong to the Movement of Democratic Forces of Casamance" who were aboard a truck carrying wood, the Senegalese headquarters said.
Casamance has been the scene of one of the oldest conflicts in Africa since independence fighters went underground after a march was suppressed in December 1982. After claiming thousands of lives and devastating the economy, the conflict has persisted at low intensity. Senegal is working to normalize the situation and is resettling displaced persons.
The region also has significant timber trafficking activity. One non-commissioned officer and one non-commissioned soldier were fatally wounded, the Senegalese military said. One rebel was killed and two others taken prisoner, it added.
The Ecomig was instituted by the West African states organization ECOWAS in the face of the political crisis arising from the refusal of former president Yahya Jammeh to leave power after his defeat in the December 2016 presidential election. Yahya Jammeh was finally forced into exile in January 2017 by international pressure and the entry of Senegalese troops on Gambian soil.