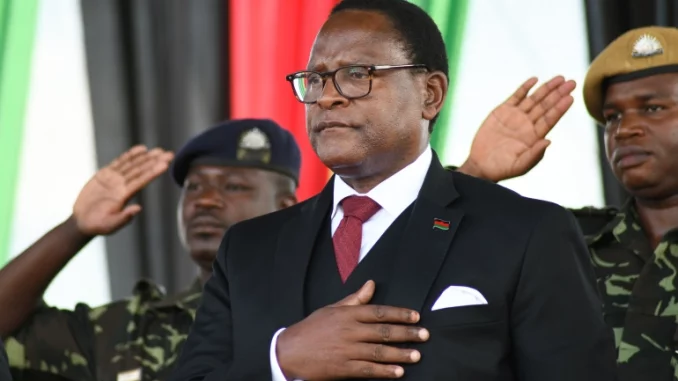 Malawi's President Lazarus Chakwera, bound by a campaign promise to root out state corruption, appointed a partial government on Wednesday night, after the surprise dismissal on Monday of all his 33 ministers.
Ten former ministers have been reappointed to the new government, which for the moment consists of twelve members. But the head of state has chosen two new allies: a loyalist from the ruling Malawi Congress Party (MCP), Sam Kawale, and the powerful businessman and member of an allied party, Mark Katsonga Phiri.
He has yet to appoint ministers for the key portfolios of Finance, Home Affairs and Foreign Affairs.
The president unexpectedly announced the dissolution of his government on Monday, presenting the decision as a measure to fight corruption. He had already announced the dismissal of Lands Minister Kezzie Msukwa, who was arrested last month in a corruption case.
The announcement followed pressure from influential groups in the country, the Malawi Episcopal Conference and the Public Affairs Committee, which includes religious groups that act as watchdogs of the government.
They had expressed concern about the president's wavering approach to fighting corruption. Chakwera won the 2020 presidential election by campaigning on anti-corruption issues in the poor southern African country.
The arrest of the land minister was the second corruption scandal to erupt in less than a month.
Earlier in December, an investigation led to the arrests of the former finance minister and the former governor of the Central Bank on suspicion of manipulating accounts to obtain loans from the International Monetary Fund (IMF).