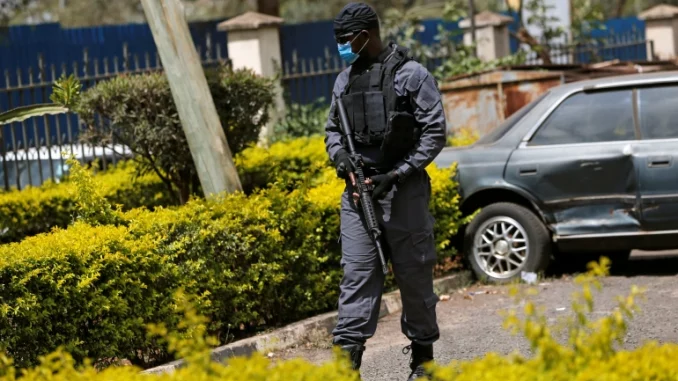 Kenyan authorities are on high alert after the French embassy warned of an imminent terrorist attack in the country.
The French embassy has called on Westerners to avoid places where foreigners gather this weekend, such as hotels and shopping malls, especially in the capital, Nairobi.
The German embassy sent a less specific terrorist alert to its citizens, urging them to be cautious. The Kenyan police said they were aware of the terrorist alert and had increased security.
In response, Kenyan authorities have deployed a security detail in hopes of thwarting any planned terrorist attack in the country.
Kenyan police spokesman Bruno Shioso said they had seen the alert on social media and there was no need to be afraid.
The Horn of Africa region faces both political and security challenges. The Ethiopian government is embroiled in a war with its northern region of Tigray. Somalia is facing a political crisis as a result of postponed elections, and Kenya is preparing for general elections in August.
According to Khannenje, the region needs to be on high alert to deal with those who want to take advantage of its political volatility.
On Wednesday in Lamu, suspected al-Shabab fighters sprayed bullets at a convoy carrying judicial officials, injuring several people.