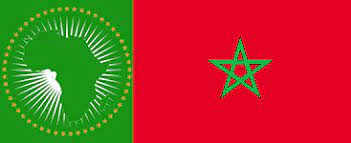 Morocco has welcomed the ratification of the treaty setting up an African Medicines Agency, being convinced that the Agency will play a key role in improving the capacities of African countries and Regional Economic Communities (RECs) to regulate medical products.
In remarks on the progress report on the ratification of the treaty establishing the African Medicines Agency (AMA), at the 40th Ordinary Session of the Executive Council of the African Union, Moroccan Foreign Minister Nasser Bourita noted that the agency, besides regulating medical products, will improve access to effective medical products and facilitate the harmonization of medicines regulation to achieve internationally acceptable standards.
Aware of the urgency of finding a concrete, sustainable and final solution to the regulation of medical products, Morocco supports the creation and operationalization of the AMA considered as an "imperative need for our continent to contribute to the improvement of the regulation of medicines and the quality of medical products", the minister said.
The AMA also provides a favorable regulatory environment for pharmaceutical research and development, and will strengthen coordination between African countries for a protection of public health against the risks associated with the use of low-quality medicines, he added.
In addition, Bourita noted that Morocco is ready and willing to accompany the Agency in all its operationalization processes and will support the AMA Conference of States Parties, scheduled for the 2nd quarter of 2022, for the immediate operationalization of the African Medicines Agency.
The Foreign Minister who announced the Kingdom's willingness to host the AMA headquarters reiterated Morocco's commitment to share with Africa its experience and know-how for a dynamic and growing South-South cooperation in all areas, including in the health and pharmaceutical sector, and to develop South-South partnership projects with the Africa Centers for Disease Control and Prevention (Africa CDC).
In this connection, he underscored the performance of the Moroccan pharmaceutical industry, which covers, he said, more than 65% of national needs, with 10% of the overall volume of production dedicated to export to African countries, Europe, Scandinavia and the Gulf countries. This performance will promote the deployment by the Kingdom, regionally and continentally, of its expertise and know-how in the quality of production of medicines, he underlined.
"Our Continent needs, more than ever, a strong specialized Health Agency, endowed with a clear and coherent structure and with all the means allowing it to act immediately on health emergencies threatening our Continent", he underlined, insisting that the issue of health security must remain at the top of the priorities of the African continent.