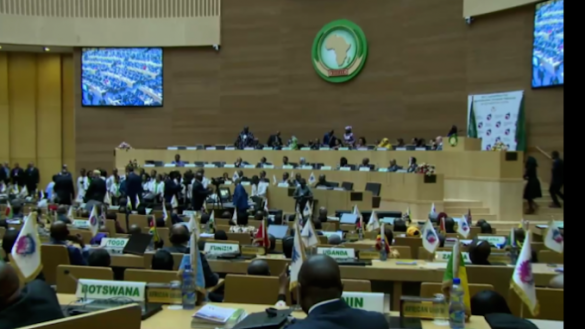 As the African Union prepares to celebrate its 20th anniversary in 2022 and pressure increases for it to perform better, the February Heads of state summit will be crucial.
Three months ago, foreigners were fleeing Ethiopia as their embassies feared that rebels from Tigray would descend on Addis Ababa. But this week, delegations from Africa are flocking to the capital for the African Union (AU) Summit.
Fifteen months after the start of the conflict that is ravaging the north of the country, the Ethiopian authorities are delighted to be hosting a meeting that they like to call "a disavowal for those who predicted the apocalypse here" and which has many other crises on its agenda.
From coups on the continent to climate change to the Covid-19 pandemic, the 55-member pan-African organization's heavy agenda will distract attention from Ethiopia's problems and allow the government of Ethiopian Prime Minister Abiy Ahmed to present itself as a strong and stable host.
The AU, whose headquarters is in Addis Ababa, is also preparing for a debate on its relationship with Israel, which analysts say is one of the most polarizing in the 20-year-old organization's history.
Hosting the summit "can certainly be seen as a political victory for Ethiopia," says Imogen Hooper, an analyst at the International Crisis Group (ICG) think tank, who points out that the government "has been pushing hard for this summit to take place physically, because it gives a sense of normalization."
Senegal will chair the African Union in 2022.