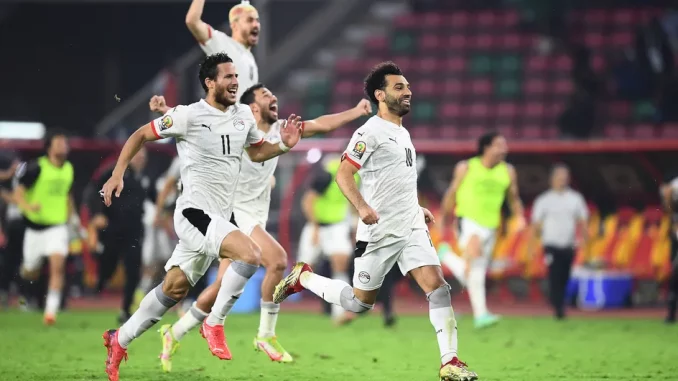 Egypt shattered Cameroon's dream of a home title by winning the semi-final between Africa's two biggest winners in Yaoundé on Thursday and will challenge Senegal in the final on Sunday.
Pharaoh still reigns. Even with a transparent Mohamed Salah, who will meet his accomplice Sadio Mané in the final, the Egyptians won after a third overtime in a row, which could well make the business of Senegal, qualified the day before (3-1 against Burkina Faso).
Senegal aims a first title, after two lost finals (2002 and 2019), Egypt an eighth, to extend its record.
After the qualification against Cameroon, Egypt's assistant coach Diaa al-Sayed asked to postpone the final against Senegal, scheduled for Sunday, by one day.
"I ask CAF that the final be played on Monday," said Egypt's assistant coach Diaa al-Sayed after the qualification against Cameroon on Thursday night (0-0 a.p., 3-1 on time), because Senegal, his opponent, benefits from an extra day of recovery. "There is an extra day of recovery for Senegal, and I wish, as we have advanced the match for the third place (from Sunday to Saturday, editor's note), that we play on Monday," said the technician, replacing the coach Carlos Queiroz.