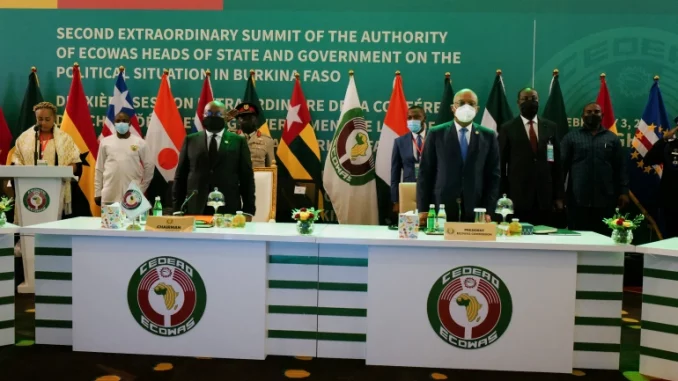 No new sanctions have been imposed on Burkina Faso. The information was confirmed by the President of the ECOWAS Commission, Jean-Claude Kassi Brou. Lieutenant-Colonel Paul-Henri Damiba seems to have pledged a return to normal constitutional life in his country. And by reinstating the constitution that was dissolved as soon as the putsch was announced, he has gained points. This may explain the absence of new sanctions.
As it did at an extraordinary summit last week, ECOWAS is calling for the immediate release of deposed President Roch Marc Christian Kaboré, who has been under house arrest since the January 24 coup. "There is no reason for him to be under house arrest," said Jean-Claude Kassi Brou.
The body also called on the junta to quickly propose a timetable for a return to constitutional order.
The severe sanctions against Mali have not been lifted. The ECOWAS heads of state believe that the Malian authorities "have still not provided a new document on the duration of the transition. They had first proposed five years, then four, which the West African organization refused each time. "In Mali, insofar as the responsibility for these sanctions lies with the transitional authorities, the summit is waiting for a more realistic timetable at the ECOWAS table so that the gradual lifting of sanctions can be initiated quickly," said President Kassi Brou.
ECOWAS, however, reaffirmed that basic necessities were excluded from the sanctions against Mali, so as not to penalize the population.