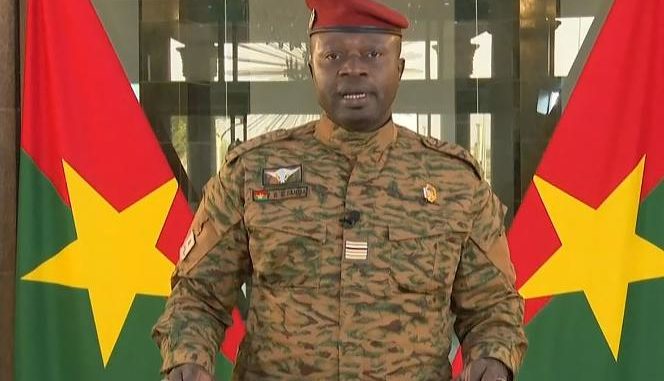 The Movement for Safeguard and Restoration, the Burkinabe military junta that has been in power since January 24, announced on Saturday night the creation of a Commission to draw up a Charter and a transition timetable. Lieutenant Colonel Paul Henri Sandaogo Damiba, head of the junta, issued a decree to this effect. This technical Commission is composed of members from very different backgrounds.
Lawyers, sociologists, journalists, a philosopher and a military officer… Fifteen personalities appointed by presidential decree have two weeks to work on a way out of the crisis. Their mission: to propose a charter, an agenda, a duration and the modalities of the future transition.
To carry out this mission, the technical commission must first "consult the nation's active forces," the decree states. It must also have "recourse to the national history and experiences elsewhere while favoring innovation and creative imagination. All this within a period of fifteen days.
The military junta insists on the "independence" of this commission. "It is true that most of the people chosen have never had any connection with the MPSR," explains one of its members.
Note the total absence of political figures. The junta's stated intention. During his meeting with the political forces last week, Lieutenant Colonel Damiba insisted on this point. I want to preserve the apolitical image of my actions," he said, according to several sources present that day, "and rely on compatriots who can help.