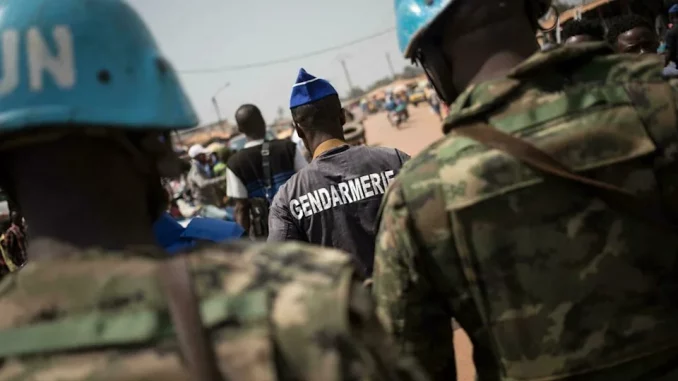 The four soldiers of the French army operating under the banner of the UN arrested three days ago in the Central African Republic and accused on social networks of having wanted to "assassinate" the Head of state have been "released", the UN announced Thursday.
"The four Minusca staff members arrested at Bangui airport have just been released," announced Minusca chief Mankeur Ndiaye on Twitter.
The information was confirmed by the French embassy in Bangui on Twitter, without further details.
But immediately, photographs of their arsenal well laid out on the ground as well as their identity papers had, like a video of their arrest, been widely circulated on private accounts on social networks, some accusing them of having wanted to "assassinate" President Faustin Archange Touadéra who had just landed in Bangui.
The UN and France, which regularly accuses the government in Bangui of being "complicit in an anti-French disinformation campaign" led by Moscow, denounced a "gross manipulation", yet the Bangui prosecutor's office opened a "regular investigation" the next day to shed light on the facts.