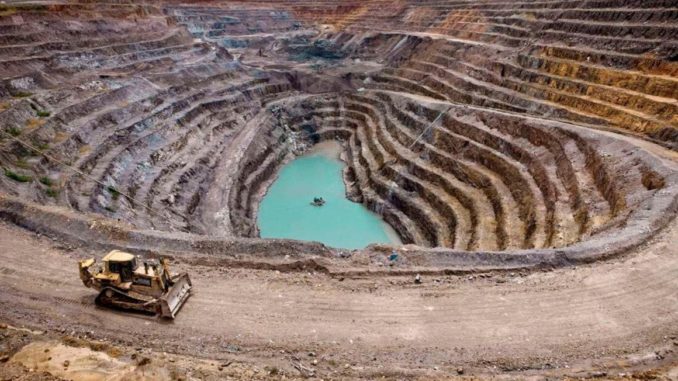 The Congolese State has reached an out-of-court agreement with Israeli businessman Dan Gertler by which it recovers "disputed mining and oil assets" valued at more than 2 billion dollars, announced the Communication unit of the presidency in Kinshasa.
This agreement, signed Thursday at the presidency and whose terms were not specified, "puts an end to the legal dispute" which opposed the Democratic Republic of Congo to Dan Gertler, the same source added.
The sulfurous businessman has been under U.S. sanctions since 2017 for suspected "opaque and corrupt mining and oil contracts" in the DRC, with Washington accusing him of costing the country "$1.36 billion in lost tax revenue" in the 2010s.
A close friend of former President Joseph Kabila (in power from 2001 to 2019), Dan Gertler acted as an intermediary on the country's biggest contracts for nearly 20 years.
The communication service of the Congolese presidency broadcast images of the signing, in the presence of Dan Gertler, who, according to this source, "rejoiced at the happy outcome of this conflict.
The DRC was represented by its Minister of Justice, Rose Mutombo, who described the agreement as a "great event" for the country and also "welcomed the end of this conflict (…), the implementation of the instruction" of President Félix Tshisekedi "ratified by the Council of Ministers on February 18".
According to the minutes of this council, a "memorandum of understanding with the Fleurette group" (of Dan Gertler) was then mentioned, which should allow the DRC to "recover the oil blocks and mining assets held by the said Group, valued at more than 2 billion dollars".
"Having recovered its mining and oil assets, the DRC will enhance them and the interests will benefit its population, as Félix Tshisekedi wants," said the presidential communication.
"This agreement can in no way be an umbrella that protects Dan Gertler in the face of the accusations against him," reacted Saturday on Twitter the anti-corruption collective "Congo is not for sale".
"The investigations opened must continue to repair the losses suffered," he added, also asking that the terms of the agreement be made public.