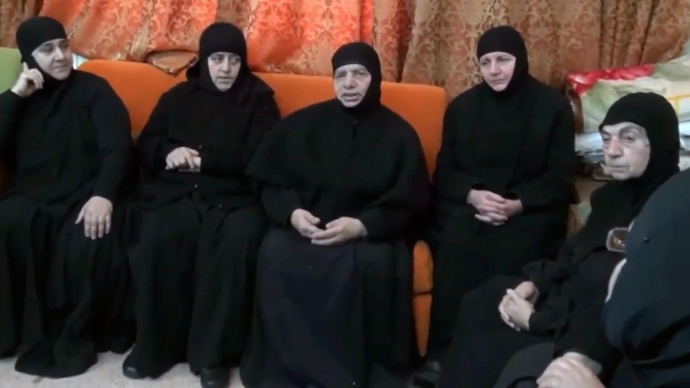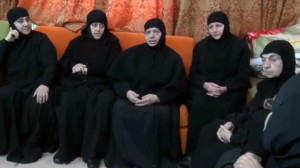 The 13 Syrian and Lebanese nuns, who were kidnapped last December from the Christian Syrian village of Maalula with their three maids, were freed last weekend by their Jihadists captors thanks to a mediation made by Qatar, Lebanon and Turkey.
According to the released women, all the hostages had been treated well during their captivity by the kidnappers, Islamist fighters from the al-Qaida-affiliated al-Nusra Front.
"They gave us everything we asked for and no one bothered us," they said, denying rumors that the kidnappers had forced the nuns to remove their crosses.
Their release comes amid fierce fighting near the Lebanese border between the Syrian army, backed by Lebanon's powerful Shia movement Hezbollah and retreating rebels.
As part of a deal concluded with the Islamists captors, the Syrian authorities released 150 women prisoners in exchange for the nuns.
However Rights groups say that thousands of people, including hundreds of children, are still being held in Syria's jails, where they are suffering torture and ill-treatment.
In its latest report, Amnesty International accused the Syrian army of using starvation as a "weapon of war" in its siege of a Palestinian refugee camp on the outskirts of Damascus.