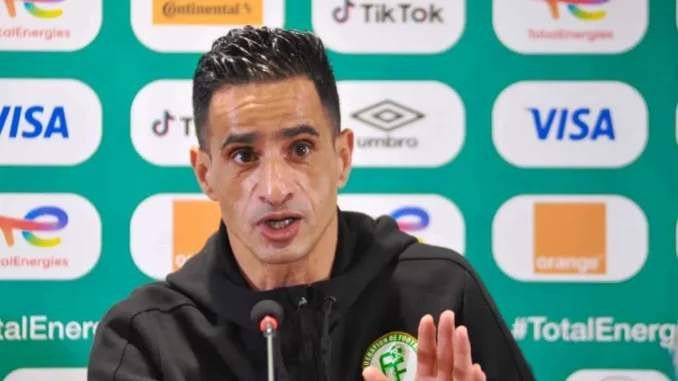 A few days after the departure of Amir Abdou, the Comoros have their new coach. The Comoros Football Federation announced in a statement that it has chosen Younes Zerdouk, 48, as the new coach.
The French technician of Moroccan origin is none other than the assistant, since 2017, of Amir Abdou, now in charge of Mauritania. Zerdouk had led the Comoros' round of 16 match against Cameroon in the last CAN, while Abdou had tested positive for Covid-19.
"Zerdouk has the confidence of the Comoros Football Federation and the players for a good cohesion of the team," said the statement of the federation.
Former professional player, Zerdouk, Franco-Moroccan, has spent time in Belgium on the bench of Lierse, second division. Djamel Bakar, a former striker who played for AS Monaco and Montpellier Hérault SC, will join the staff of Younès Zerdouk as an assistant. Kassim Abdallah, ex-player of OM, who participated in the last CAN, will now occupy the position of sports director of the selection.
The new coaching staff will make their debut on 25 March during the friendly match between Comoros and Ethiopia.
Former coach Abdou resigned two weeks ago after eight years in charge of the Africa Cup of Nations debutantes, who reached the last 16 of the Cameroon tournament.