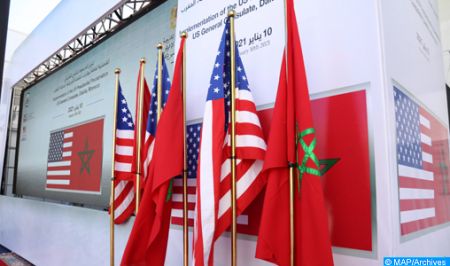 The Moroccan Health department received Friday two field hospital systems worth over $ 1.6 million donated by the U.S. government, through AFRICOM, to bolster the Kingdom's Covid -19 response capabilities.
The first system is a five-bed Intensive Care Unit valued at $960,000, while and the second is a mobile emergency room is worth $700,000. They are part of the broader military partnership between Morocco and the United States, said the U.S. embassy in Rabat in press release.
This mobile field hospital donation follows the recent donation of a $1.5 million 30-bed field hospital that will help combat infectious disease outbreaks in Morocco and is part of the more than $20 million invested in Morocco's COVID-19 pandemic response.
In January, the U.S. government provided Morocco seven ultra-cold chain freezers, which strengthened the country's storage capacity of vaccines against Covid-19.
The United States had also donated Pfizer and Johnson vaccines against coronavirus. Morocco is an important U.S. partner on a range of humanitarian, disaster preparedness, and security issues.
The United States and Morocco's first responders annually participate in multiple regional exercises and engagements together for disaster preparedness, such as COVID-19 response. These exercises and bilateral engagements include: African Lion, Maroc Mantlet, and the Disaster Response and Casualty Care.