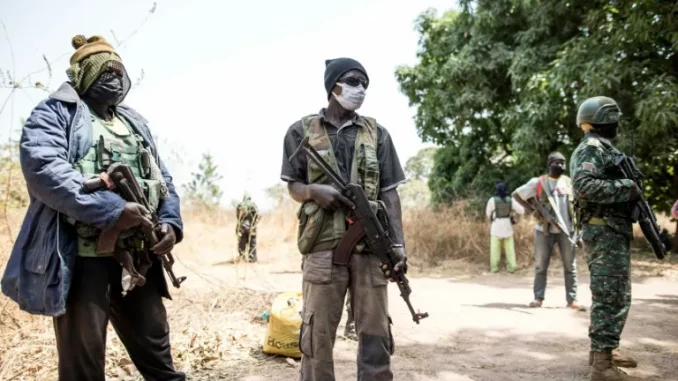 Dozens of Gambians arrived in Bujinha this week fleeing the border area with Senegal, which has launched an operation against Casamance separatists entrenched on the border between the two states.
On Sunday, Senegal announced a military operation in this southern region of the country to "dismantle" the bases of the Movement of Democratic Forces of Casamance (MFDC).
Casamance, separated from northern Senegal by the Gambia, has been the scene of one of the continent's oldest conflicts since independence fighters went underground with rudimentary weapons after the repression of an MFDC march in December 1982. The rebellion has thrived on the peculiarities of this fertile region, which is largely isolated from Senegal by the Gambia and prone to feelings of neglect. Several thousand people have died in the conflict.
Since Sunday, Gambian residents frightened by artillery fire have begun to flee their homes for safety, away from the operations of the Senegalese army. The number of displaced persons in The Gambia remained unclear on Wednesday. However, a resident of Bujinha estimated that more than 100 people had entered the village from the border. A neighboring village has also received displaced persons, according to the same source.
The Gambian government has promised to help the displaced and President Adama Barrow has ordered reinforced patrols near the border, saying he would protect the small state "against any foreign threat.
Casamance rebels, accused of trafficking in timber and cannabis, have often taken refuge in the Gambia or Guinea-Bissau, which also shares a border with Senegal.