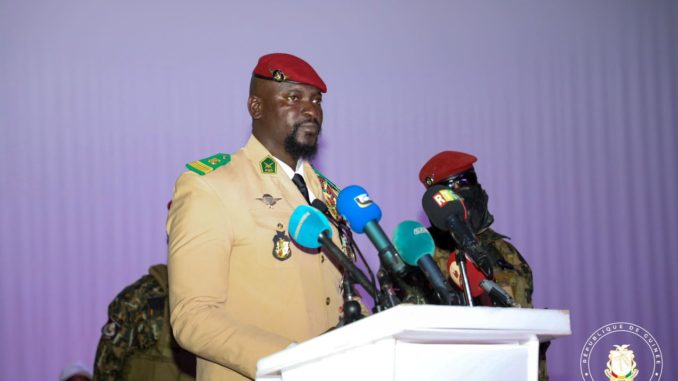 Guinea's junta leader, Colonel Mamady Doumbouya, opened a six-week Conference on Tuesday, which he presented as a "historic" opportunity to heal the wounds of a troubled past, but which many political organizations have boycotted.
Colonel Mamady Doumbouya, who seized power by force on September 5, 2021 and has since been inaugurated as president, placed the "conference" under the banner of "reconciliation" and "forgiveness" after decades of often brutal history, where "we have not stopped hurting each other.
He continued to be silent on the time frame for fulfilling his commitment to return power to elected civilians. Many voices were raised to express skepticism about the meetings, which were vague in content and purpose.
"Each of us here in this country has suffered brutality, the wounds are there, gaping; it is time to clean them up, to put bandages on them," said Colonel Doumbouya at the Mohammed-V Palace in Conakry. "Based on this observation, I was keen to organize these national meetings, called days of truth and forgiveness, to give an historic opportunity to Guineans to look at themselves in the face, well in the face, eyes in the eyes, and to speak frankly, "he added.
The National Alliance for Change and Democracy (ANAD), which brings together some twenty organizations, has decided not to take part.
The National Front for the Defense of the Constitution (FNDC), a collective that orchestrated months of protests in Guinea in 2019-2020, had also said it would stay away.