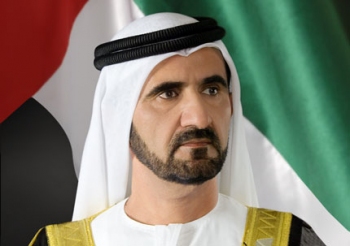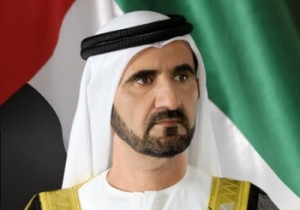 Tunisia's Prime Minster Mehi Jomaa is on his maiden visit to the United Arab Emirates as Prime Minister. Foreign Minister Mongi Hamdi is part of the delegation accompanying the Prime Minister. He has met with the Vice President and Prime Minister of the UAE and Ruler of Dubai His Highness Sheikh Mohammed Bin Rashid Al Maktoum to discuss cooperation and areas of interest between the two countries. The meeting was also an opportunity for the Tunisian Prime Minister to present the positive results the country has achieved and the challenges it continues to face.
In a meeting between them attended by several ministers and important government officials amongst which were Minister Sheikha Lubna Bint Khalid Al Qasimi of Development and International Co-operation, Mohammed Bin Abdullah Al Gargawi head of Tunisia's honorary mission accompanying the Tunisian prime minister, Minister for Cabinet Affairs; Sheikh Mohammed Bin Rashid Al Maktoum described the North African country as brother country that needs to be supported during these trying times. He added that UAE wants to increase its investment in Tunisia and intensify the trade exchange. The Tourism sector also catches their attention.
Prime Minster Jomaa welcomed UAE's unending political and economic support. He sought for more support and assistance because of the crucial legislative and presidential elections to be held this year. Tunisia is also facing economic crisis.
Vice President and Prime Minister Sheikh Mohammed Bin Rashid Al Maktoum said they will help Tunisia surpass its social, living and security instability. He expressed his hope for the return of internal scene in Tunisia to normalcy, and for stability, as well as cultural, tourist and economic openness to the world.