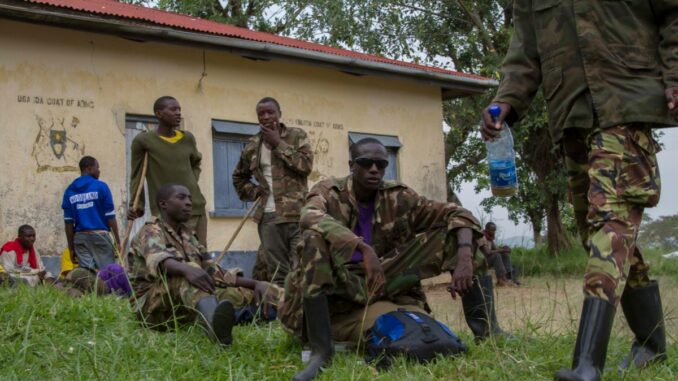 The "M23" rebels have handed over to the International Committee of the Red Cross three Congolese soldiers they captured during recent fighting in eastern DRC, the ICRC said Thursday.
In Rutshuru, a territory in North Kivu province bordering Uganda and Rwanda, "the ICRC has facilitated the return of three members of the FARDC (Armed Forces of the Democratic Republic of Congo) captured by the M23 group to the FARDC Command," Rachel Bernhard, the ICRC's head of delegation in the DRC, announced on Twitter.
"In situations of armed confrontation, the ICRC offers its services as a neutral intermediary between the actors involved," she said.
"The operation went well, in cooperation" with the parties concerned, said Raphaël Tenaud, head of the ICRC sub-delegation in Goma, the capital of North Kivu.
The release of these three prisoners attests to the "good will" of the M23, said Willy Ngoma, spokesman for M23. "This shows the government that we want peace" and the FARDC "that we are not their enemies," he insisted.
Violent fighting pitted the Congolese army against the "March 23 Movement" rebels in Rutshuru territory for two days in late March, and again a week later.
Last Sunday, the M23 announced that it was withdrawing from villages that had come under its control, saying it wanted "a peaceful resolution to the crisis.