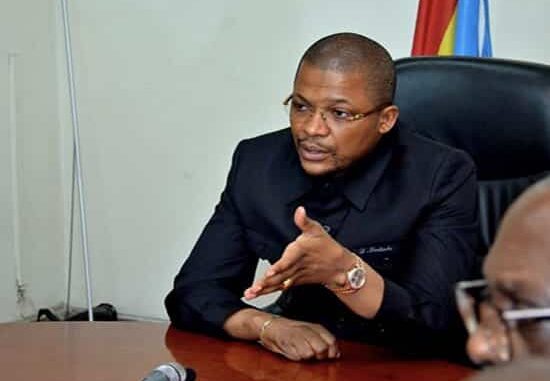 Didier Budimbu Ntubuanga, Minister of Hydrocarbons, was released on Thursday evening after spending a night in the premises of the National Intelligence Agency (ANR) in Kinshasa. Very little information had been released about his hearings, which came after the arrest of François Beya, Felix Tshisekedi's special adviser on security matters. Didier Budimbu Ntubuanga is the first member of the current government to be arrested and questioned by the powerful ANR.
Everything went quickly. After a meeting with his team on Wednesday around 3 p.m., he went by himself to the office of the ANR's No. 1, Jean-Hervé Mbelu Biosha.
Those close to him indicate that it was an invitation for a working session. He had therefore gone there without much concern, they say. Until Thursday at noon, the members of his cabinet had not been able to have access to him, his lawyers no longer have. It was only Thursday evening that his wife was authorized to see him.
Some of his relatives simply explain that this is not a common law offense, but rather a case related to the internal security of the country. This is confirmed by security sources who say that he was questioned about his recent associations.
Questions were asked about his relationship with a person of Israeli nationality who is monitored by the security services. The name of this man was not revealed. And in this case, the private secretary of the minister had also been questioned and interviewed.
Close to the family of Felix Tshisekedi, Minister Didier Bidumbu Ntubuanga heads a political party allied with the presidential party, UDPS.