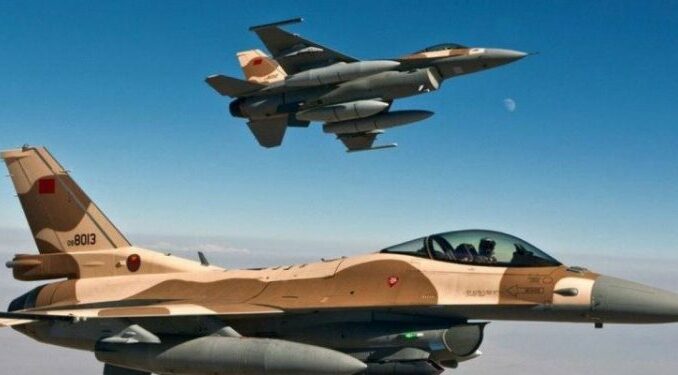 Three aerospace companies, Sabca Maroc, a subsidiary of Blueberry Group, Sabena Aerospace, which represents Belgium's leading sustainable aerospace ecosystem, and the US Lockhead Martin have signed a strategic partnership for the creation of a maintenance plant, Maintenance Aero Maroc (MAM).
This important partnership will allow the development of an industrial military and defense activity in Morocco. The plant dedicated to Moroccan military aircrafts is also poised to serve as a maintenance hub for friendly countries in the region operating airplanes such as C130.
It will give new international impetus to Belgian and American companies and will support Morocco's defense needs, especially for the Royal Moroccan Air Force, according to the Far-Morocco forum, which quotes a press release from Blueberry Group.
Maintenance Aero Maroc (MAM) will operate the state-of-the-art maintenance center for military aircraft, which will open in Benslimane and is expected to create 300 technical and high-tech jobs.
In a press release, the CEO of Blueberry group, Stéphane Burton, said he was "extremely proud to start this new partnership with the Kingdom of Morocco and Lockheed Martin".
This partnership between the three will make it possible to offer "high quality sustainment services for the Moroccan Air Force, and then quickly to other customers in the region. We are very happy to see MAM joining our international network of maintenance solutions, offering opportunities to develop new expertise on other platforms," he added.
"Our Group has 50 years of experience in the maintenance, repair and modernization of aircraft such as the C-130 and the F-16," said the CEO of the Belgian Blueberry Group.
This partnership, signed in the presence of Abdellatif Loudiyi, Minister Delegate in charge of National Defense Administration, represents the first achievement following the law which allows Morocco to develop a military-industrial activity.
The project involves the construction of a 15,000 m² state-of-the-art maintenance, repair, overhaul and upgrade center for military aircraft and helicopters at Benslimane airport.
It should be noted that the Blueberry Group has been present in Morocco since 2012 through its subsidiary Sabca Maroc, which recently announced an investment of more than €17 million in the construction of a new factory of 16,000 m² which will house the assembly line for Pilatus, Airbus and Dassault aerostructures in the Nouaceur region.