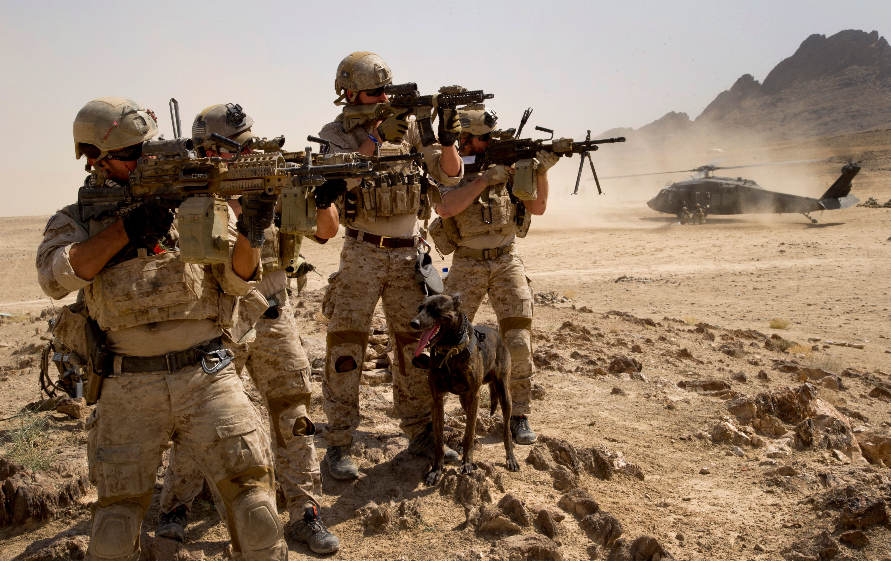 The Malian army announced Saturday evening that it had eliminated "a dozen terrorists," including a French-Tunisian jihadist "cadre," during two air strikes carried out Thursday in central Mali.
The FAMa (Malian Armed Forces) "just by two air strike operations on April 14, 2022 neutralized a dozen terrorists in the Ganguel forest about 10 km" from the locality of Moura, said a statement from the General Staff.
"These strikes have neutralized some cadres of the GSIM" (Group of Support for Islam and Muslims), the main jihadist alliance in the Sahel, linked to Al Qaeda and led by the Malian Tuareg leader Iyad Ag Ghaly, "including Samir Al-Bourhan, a Franco-Tunisian terrorist cadre, speaking French and Arabic," the text adds.
The army said it acted "on the basis of precise technical information about a grouping of terrorists", who it said had come "to boost the morale of the fighters" of the GSIM and to "provide them with the financial and logistical support they had been waiting for" after their "bitter setback in Moura".
On its part, Nigeria's air force announced on Saturday that it had killed more than 70 suspected Islamic State-affiliated fighters in the north of the country, on the border with Niger.
The Lake Chad area where Nigeria says it has launched airstrikes is known to host fighters from the Islamic State in West Africa (ISWAP), a jihadist group active since 2016.
Along with their older rivals, Boko Haram, the two factions have killed more than 40,000 people in the past decade and more than two million people remain displaced from their homes due to ongoing violence.