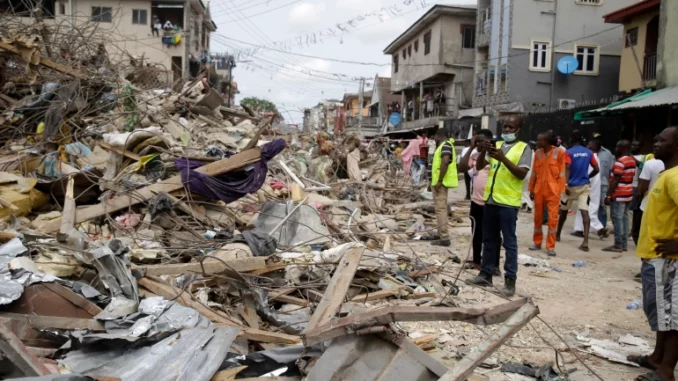 At least ten people died in the collapse of a three-storey building in Lagos and many were injured, rescue services said Monday.
The building collapsed Sunday evening, said rescuers, who managed to extract 23 people from the rubble. The first floor of the building, located in the Ebute-Metta district, was used as a warehouse, while the second and third floors were residential, said Ibrahim Farinloye, of the National Emergency Management Agency (Nema).
"We have recovered eight bodies and 23 people have been rescued with various degrees of injuries and have been treated in several health facilities," he said, adding that searches of the rubble for possible victims are continuing.
The building threatened to collapse, and occupants had been warned to evacuate.
Collapsed buildings are common in Nigeria, where architectural standards are often neglected.
In November, a skyscraper under construction in Lagos collapsed, killing 45 people working on the site.
Three people were also killed when a church collapsed in January in Port Harcourt in the Niger Delta.
According to a study by a South African researcher, 152 buildings have collapsed in Lagos since 2005.