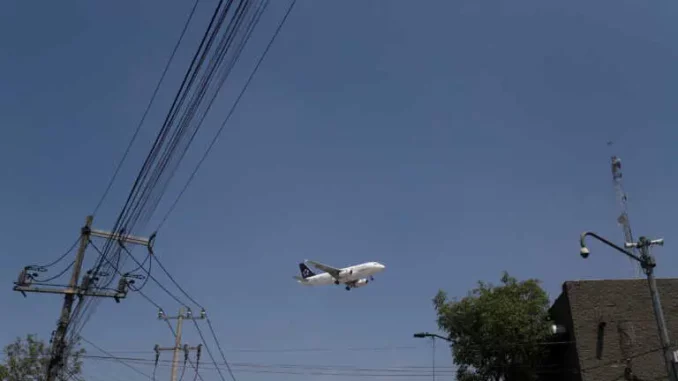 A plane belonging to a private company that maintains hydrocarbon pipelines crashed on Wednesday in a forest in central Cameroon with 11 people on board, and rescue workers are trying to find the occupants, the Ministry of Transport said.
The air traffic services "lost radio contact with the aircraft" and then the aircraft was "located in the forest" near Nanga Eboko, some 150 km northeast of Yaounde, the ministry said in a statement, without further details on the fate of the passengers.
"It crashed on the ground" and "our teams are seeing if it is possible to save people," confirmed a ministry official who requested anonymity.
The aircraft was chartered by the Cameroon Oil Transportation Company S.A. (COTCO), said this source and another senior aviation official, also on condition of anonymity. COTCO is responsible for the maintenance and upkeep of a pipeline between Cameroon and neighboring Chad.
The aircraft, whose type and make were not made public, was flying from Yaoundé-Nsimalen airport to Belabo in the east of the country, the ministry statement said. "Ground means are currently en route to the site" of the aircraft crash to "assist its occupants," the statement concluded.
The last air disaster in Cameroon was on the night of May 4-5, 2007. A Boeing 737-800 belonging to Kenya Airways, flying from Douala to Abidjan, crashed into the sea shortly after taking off from the airport of the Cameroonian economic capital during a violent storm. Its 114 occupants were killed, including 34 Cameroonians.
Three years later, an investigation by the Cameroonian civil aviation authority concluded that the accident was due to pilot error, as the captain did not detect a dangerous inclination of the aircraft and did not correct its trajectory in time.
Since then, Cameroon has seen only minor air accidents involving small passenger planes or helicopters.