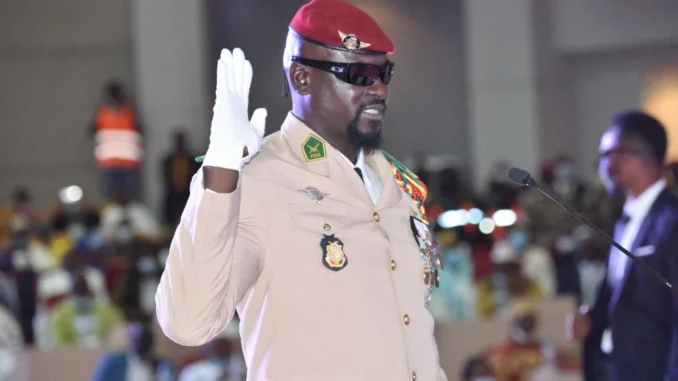 The legislative body set up by the junta in Guinea on Wednesday set the duration of the transition before the return of civilians to power at three years, in contrast to West African states and the international community, which are calling for a shorter period.
In September, after the putsch against President Alpha Conde who had been in power for more than ten years, the Economic Community of West African States (ECOWAS) had "insisted that the transition be very short" and that elections be held within "no more than six months".
ECOWAS suspended Guinea after the September 5 putsch and imposed sanctions following the junta's repeated refusal to comply with its demands.
The 36-month deadline adopted Wednesday in plenary session by the National Transitional Council (NTC), which serves as parliament, is revised downward slightly from the April 30 announcement by the head of the military junta, Colonel Mamady Doumbouya, who had opted for a 39-month transition.
The countdown to the return of civilians to power begins "from the promulgation of the law" passed Wednesday, said government spokesman Ousmane Gaoual Diallo, without indicating the date of validation of the new text by transitional president Doumbouya.
Out of 81 members of the CNT, 73 voted on the text on Wednesday. One CNT member was absent, three abstained and four left the room in protest.
The timetable presented by the National Council of the Rally for Development (CNRD) – the junta's governing body – was "debated and voted on by a majority of CNT members," said the rapporteur of the legislative body's law commission, Jean Paul Kotembedouno.
The 36 months are "sufficient" to prepare the country for a return to constitutional order, he added.