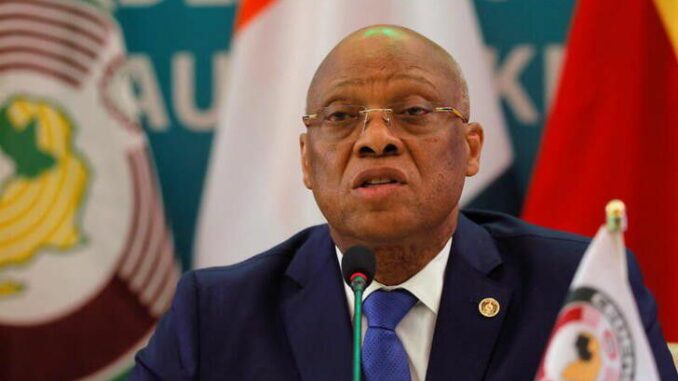 In Accra, an extraordinary summit of the eight countries of the West African Monetary Union (UEMOA) was held on Saturday, June 4, in the wake of the ECOWAS summit. The summit appointed as the new governor of the Central Bank of West African States (BCEAO), the current president of the ECOWAS Commission, Jean-Claude Kassi Brou, an economist, former minister and former official of the BCEAO.
Jean-Claude Kassi Brou, 69, will be the next governor of the BCEAO. He succeeds his compatriot Tiémoko Koné, who became vice-president of Côte d'Ivoire last April.
The announcement was made to the press by President Alassane Ouattara: "I am announcing good news, we have just appointed Jean-Claude Brou as the next Governor of the Central Bank of West African States, starting July 4, 2022. As soon as he leaves ECOWAS, he will take up his post at BCEAO."
Jean-Claude Kassi Brou has chaired the ECOWAS Commission since 2018. However, the summit did not address all the issues on the agenda, such as the presidency of the Conference of Heads of State and Government of WAEMU. On March 25, Benin's foreign minister announced that the Head of State, Patrice Talon, was the new president in office, designated by his peers. In Accra on Saturday, the Beninese president told us that he was not yet.
On March 25, the day of his appointment, Patrice Talon had wished that the current president and the president of the Council of Ministers be from the same country, a small reform for coherence and efficiency, according to the Beninese. Except that his proposal is not yet unanimously accepted.
President Ouattara still remains the incumbent. The issue will be decided at a future session, a senior official of the institution said.