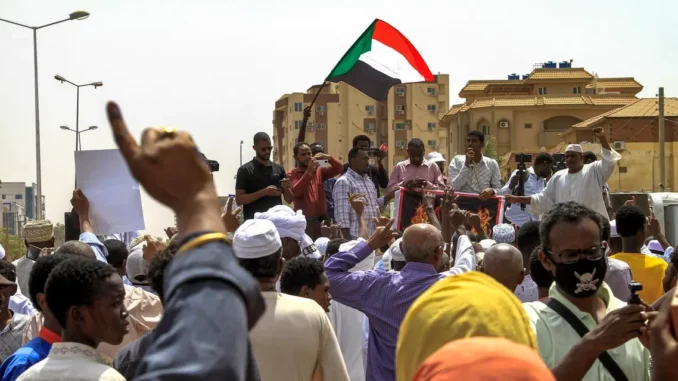 The Forces for Freedom and Change (FLC), Sudan's main civilian political bloc, said on Monday it refused to talk to the military as the country sinks into a deep crisis since the army chief's coup last October.
Spearheading the Sudanese "revolution" – which overthrew Omar al-Bashir in 2019 after 30 years of dictatorship – the FLC said it had received an invitation from the UN, the African Union and the East African regional organization IGAD to a technical meeting with the military on Wednesday. But they "apologized" and said they would not attend, according to an FLC statement, while the military accepted the dialogue proposal.
After the fall of Omar al-Bashir, the FLC signed an agreement with the army, marking the beginning of a transition period, providing for power sharing between civilians and the military and leading to elections.
The transition was abruptly interrupted in October 2021 by the coup of General Abdel Fattah al-Burhane, who seized power from civilians, including the FLC, and imposed a state of emergency.
Since then, the international community has repeatedly made the return of civilians to power the sine qua non condition for resuming aid to Sudan, one of the poorest countries in the world. It is also calling for an end to the repression that has already left a hundred or so pro-democracy demonstrators dead.
Although General Burhane lifted the state of emergency at the end of May and said he was in favor of dialogue to relaunch the democratic transition, the repression of the anti-putsch protesters remains fierce. In their statement, the FLC said they would not participate in the national dialogue "until political prisoners are released and the use of violence against demonstrators is stopped."
Requests that seem rather unattainable as on Monday, police fired tear gas canisters at hundreds of protesters who took to the streets of Khartoum once again to demand civilian rule.