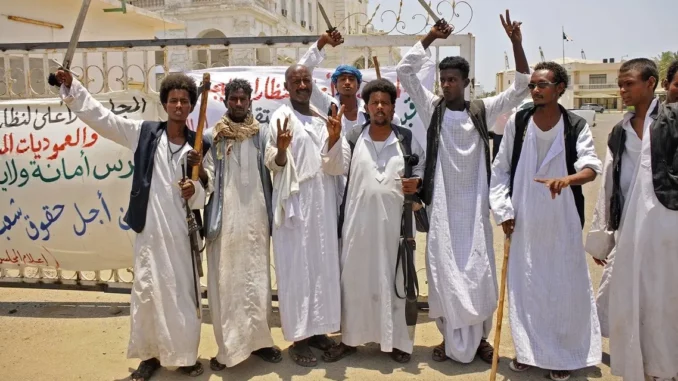 Protesters blockading eastern Sudan and its ports, which are vital to the country's economy, announced on Tuesday that they were lifting their blockade after the resignation of the governor, whom they considered too willing to compromise with the central government.
The Beja tribes, who initiated the protests launched last week on several roads and ports in the country, accused Governor Ali Abdallah Adroub of supporting a peace agreement between Khartoum and rebel groups in 2020, signed by delegates from the east disputed by the Beja.
"We are lifting the sit-in in front of the Red Sea governorate as well as all sit-ins in eastern Sudan after getting confirmation of the governor's resignation," said a statement from the Beja tribes, which have more than 4.5 million members in the east.
Adroub's office confirmed in a statement that he had submitted his resignation.
In 2020, in the wake of the overthrow of dictator Omar al-Bashir, the transitional authorities, led jointly by civilians and the military, signed a peace agreement with the majority of Sudan's rebel groups.
The Beja tribes accuse the eastern signatories of having made too many concessions to the central government and are demanding better representation within the authorities and more investment for a region that is an important trade route but does not benefit from it.
Imports and exports from Sudan, Chad, Ethiopia and the Central African Republic, as well as oil from South Sudan, pass through Sudanese ports on the Red Sea.