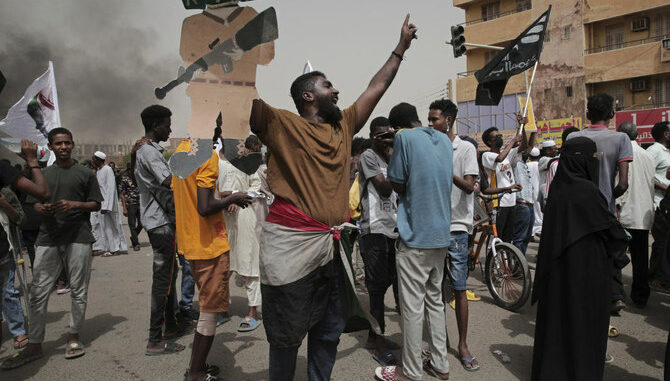 The second round of U.N.-brokered talks to resolve Sudan's political crisis has been postponed indefinitely after a major civilian bloc defected, a U.N. spokesman said Saturday.
The UN, the African Union and the East African regional organization Igad had launched a dialogue on Wednesday to try to end the political stalemate in Sudan, in which this country, one of the poorest in Africa, has plunged since October 2021 and the coup of the army chief General Abdelfattah al-Burhane.
The next round of talks was scheduled for Sunday. But the three international bodies "decided to postpone the talks in view of the latest developments," said Fadi al-Qadi, spokesman for the United Nations Integrated Transition Assistance Mission in Sudan (UNMIS).
"We have not set a new date for the resumption of the talks," he added. The decision to postpone came as a major civilian bloc represented by the Forces for Freedom and Change (FLC), the civilian spearhead of the revolt that pushed the military in 2019 to remove dictator Omar al-Bashir, refused to participate in the talks.