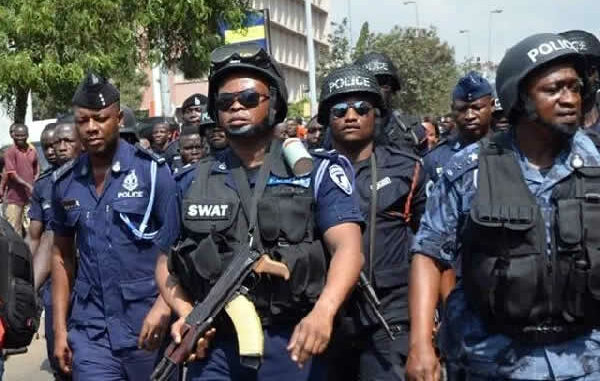 The Ghanaian police, on Monday night, had suspended a deputy commander and two other officers after a violent dispersal of a student protest that left at least 38 people injured.
On Monday, students at the Islamic High School in Kumasi, Ghana's second largest city, protested against frequent road accidents outside the school.
After the students set up roadblocks, police fired several warning shots to disperse the crowd and restore traffic. "The students threw stones at the police who used tear gas and fired warning shots," police spokeswoman Grace Ansah-Akrofi said in a statement.
"Although no one was shot, the police handling of the incident fell short of our standard operating procedure on crowd control," she added. After the incident, 38 students were taken to hospital, according to the authorities. Twenty-two have since returned home. "As a result, the deputy regional police commander, Kwasi Akomeah-Apraku, has been removed from his post," Ansah-Akrofi said.
Two other officers have also been suspended while the incident is investigated, she added. The education ministry condemned the violence and assured parents and guardians that the teenagers are "safe".
Road accidents are common in Ghana due to poor roads and reckless driving. According to the National Road Safety Commission, more than 200 people were killed between January and mid-March.