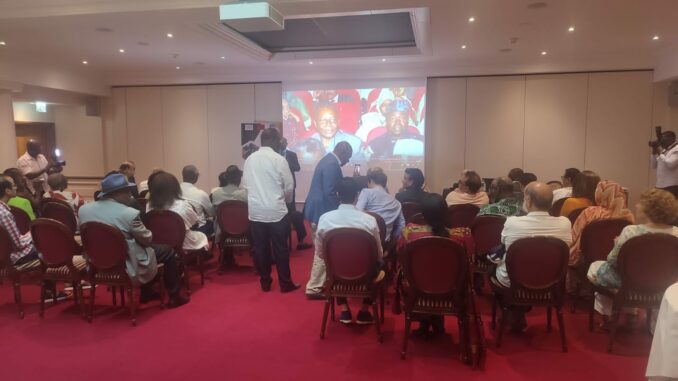 Geneva hosted this Friday a ceremony that paid a moving tribute to two late human rights activists who have constantly supported the Kingdom of Morocco in Geneva and Banjul and defended its national causes.
Late Martin Maluza, president of the International Committee for the Respect and Application of the African Charter on Human and Peoples' Rights (CIRAC) and late Maurice Katala, head of the International Action for Peace and Development in the Great Lakes Region (AIPD-GL) were remembered for their tireless efforts to defend human rights and promote the protection of human rights in Africa and elsewhere.
Scores of associative actors and representatives of NGOs based in Geneva made testimonies in honor of the late human rights defenders and recollected their efforts in the promotion and protection of human rights.
The two activists were also remembered as fervent defenders of Morocco's national cause at the UN in Geneva and New York as well as at the level of the African Union, and the African Commission on Human and Peoples' Rights.
They actually spared no effort to defend Morocco's territorial integrity and highlight the Kingdom's efforts to promote the development of the Southern Provinces.
Maurice Katala and Martin Maluza, who had both made several field visits to Laayoune and Dakhla, addressed several correspondences and made several oral presentations to the High Commissioner for Human Rights as well as to the UN Security Council to highlight the efforts made by the Kingdom in the Sahara in terms of development and the promotion and protection of human rights.
During the event, the new leaders of the two NGOs vowed to continue their predecessors' work and to remain committed to the defense of Morocco's cause.