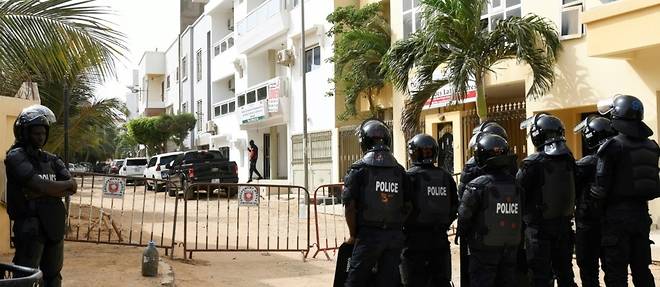 Unrest has been reported in other parts of the capital, as well as in Ziguinchor, in Casamance.
Clashes between youths and police killed two people on last Friday in Dakar and southern Senegal, where the verbal escalation of recent weeks between the government and the opposition has turned into the feared confrontation a month and a half before parliamentary elections.
Three opposition figures were arrested, said Pastef party spokesman Ousseynou Ly. The opposition leader, Ousmane Sonko, and the mayor of Dakar, Barthélémy Dias, another ardent critic of President Macky Sall, were prevented from leaving their homes by security forces, he said.
Various districts of the capital were the scene of clashes between stone-throwing youths and police holding them at bay with tear gas or dispersing them with sound grenades in the smoke from burning tyres. In Casamance (south), the opposition accused the security forces of firing live ammunition.
In Dakar, a young man or woman, depending on the source, died when a projectile set fire to a room where he or she was, a Red Cross official said on condition of anonymity. The press and the opposition reported a second death in Bignona, Casamance.
Many Senegalese had feared this rise in tension since the authorities banned the opposition from demonstrating on Wednesday afternoon. The opposition intended to protest against the invalidation of a national list of candidates for the legislative elections of July 31. It had warned that it would ignore the ban.