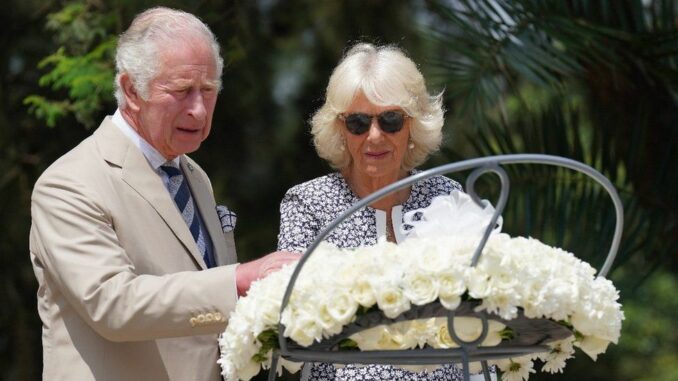 Prince Charles met on Wednesday with Rwandan President Paul Kagame, after visiting the 1994 genocide memorial in Kigali, where the heir to the British crown is due to attend a meeting of Commonwealth leaders.
The meeting comes ten days after the press reported the Prince of Wales' opposition to a controversial British government plan to deport illegal migrants to Rwanda.
According to The Times, the 73-year-old Prince has repeatedly privately voiced his disagreement with the deportation scheme, which he calls "appalling" and fears will overshadow the Commonwealth Heads of Government Meeting (CHOGM) on Friday and Saturday, where he is representing his mother Queen Elizabeth II.
Arriving in Kigali on Tuesday, Prince Charles and his wife Camilla were received by Paul and Jeannette Kagame at the Urugwiro presidential complex. They posed for photographers before a private meeting.
The royal couple had earlier visited the 1994 genocide memorial, where they laid a white wreath and spoke to survivors of the massacres that left 800,000 people dead, mainly from the Tutsi minority.
In London, the British government on Wednesday presented to Parliament a bill to override the European Court of Human Rights (ECHR), whose decision on 14 June blocked at the last minute the departure of the first plane carrying migrants to Kigali.
The deportation programme has been condemned by numerous human rights NGOs, the UN and the Church of England, which has described it as "immoral".