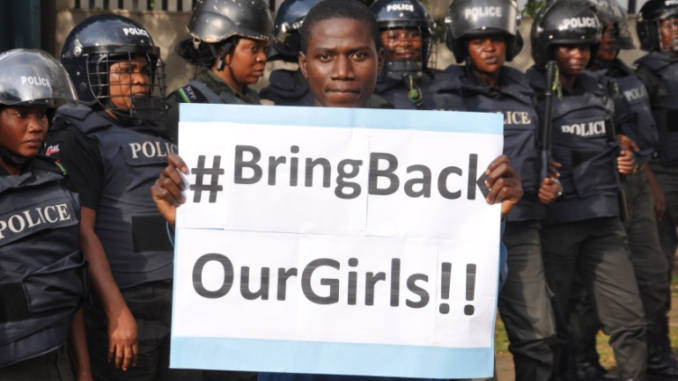 Two former schoolgirls of the "Chibok girls" have been found. This is the announcement made Tuesday 21 June by the Nigerian army. They had been kidnapped by dozens of Boko Haram fighters in 2014. They had stormed the Chibok boarding school for girls and crammed 276 students into trucks. It was the jihadist group's first mass school kidnapping. The two young women spent a total of eight years in captivity.
They were 9 and 18 years old when they were abducted. On Tuesday 21 June, they appeared with their babies in their arms. The first, Hauwa Joseph, was found with other civilians on 12 June near Bama in the north-east of the country when military troops attacked a Boko Haram camp in the area.
"I got married recently and had this child," said Hauwa Joseph, showing the 14-month-old baby in her arms. Her husband was killed in the army raid.
The other young woman, Mary Dauda, was found near the village of Ngoshe, not far from the border with Cameroon. This was on 15 June. The young woman says she was married to several Boko Haram fighters.
"They starve you and beat you if you refuse to pray," she said. According to her, "all the remaining girls from Chibok are married and have children.
In the village she fled, there are still more than 20 girls captured in Chibok. The spokesperson for Bring Back Our Girls speaks of 104 girls still in the hands of the jihadists, although he cannot say how many are still alive.
Hauwa Joseph and Mary Dauda are still with the authorities, but they have been able to communicate with their families, whom they will be reunited with soon.