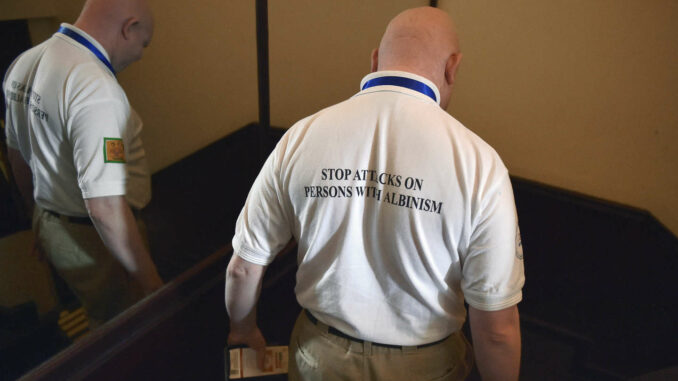 A priest was sentenced to 30 years in prison on Monday by a court in Blantyre, southern Malawi, in the case of an albino killed and dismembered in 2018.
Relatives had promised to introduce him to his future wife, but MacDonald Masambuka, a 22-year-old albino, was ambushed, killed, dismembered and had his bones removed for sale.
A total of 12 people were convicted in this case. Five, including the victim's brother who set the trap, were sentenced to life imprisonment, the maximum penalty.
The murder "was motivated by the deceased's disability, namely albinism," said Justice Dorothy NyaKaunda Kamangadu in her ruling.
Catholic priest Thomas Muhosha, who ran the parish to which the town of Machinga, about 100km east of Blantyre, is attached, violated the "trust" of the community, the judge ruled.
He was found guilty of attempting to sell body parts. In this poor southern African country, albinos are targets of attacks. Their body parts are used in witchcraft rituals, believed to bring wealth and health.
At least 40 murders and 145 assaults have been reported during the wave of targeted violence against albinos in the country since 2014.