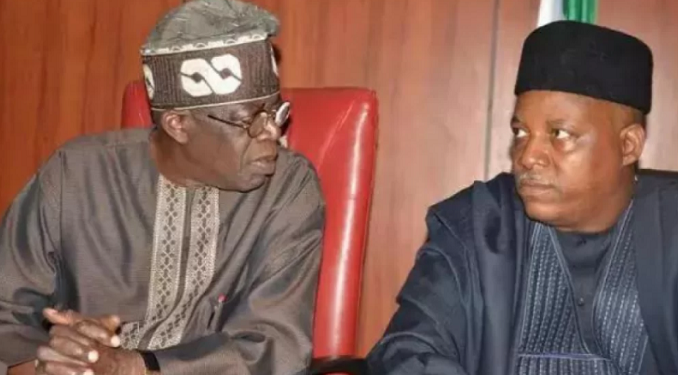 Bola Tinubu, candidate of the ruling All Progressives Congress (APC), for the 2023 presidential election in Nigeria, chose Senator Kashim Shettima as his running mate on Sunday.
Originally from Lagos (south-west), Mr. Tinubu, 70, made a choice that is both logical and daring. Logical because Mr. Shettima, 55, is from Borno State, which balances the duo in terms of age and geographical representation, as is customary in Nigerian politics in recent decades.
Where the choice is daring is in the sense that both candidates are Muslims: in doing so, Bola Tinubu breaks with a long-standing practice whereby presidential candidates from the main parties choose running mates of different religions in a bid to foster national unity.
"He is competent, capable and reliable," Tinubu told reporters after meeting President Muhammadu Buhari in the northern state of Katsina, where Buhari, who is ineligible to run for two successive terms, was celebrating the Tabaski holiday.
Former vice-president Atiku Abubakar, candidate of the main opposition People's Democratic Party (PDP), did not deviate from the norm: a Muslim from Adamawa (north), he chose a Christian and southern governor, Ifeanyi Arthur Okowa, chief executive of Delta State.
Since the end of military rule in 1999, Nigeria has followed an unwritten rule whereby power is shared between the predominantly Muslim north and the predominantly Christian south.