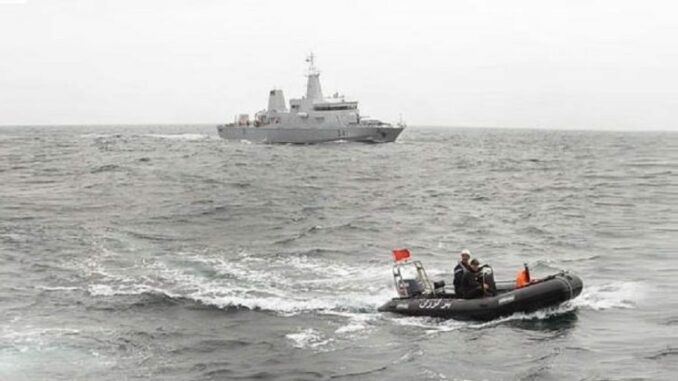 Coast guards of the Royal Navy, on maritime patrol in the Mediterranean and the Atlantic, have rescued, during the period of Eid from July 9 to 12, 257 would-be immigrants, who had attempted a perilous crossing on board makeshift boats, kayaks and even by swimming, a military source said.
The rescued people, mostly Sub-Saharans, including women and children, an Afghan and a Yemeni, were transported safely to the nearest ports of the Kingdom, after receiving the necessary care on board the fighting units of the Royal Navy, according to the military source.
Last week, Morocco, Spain and the European Union agreed to renew their partnership in order to work together to tackle human smuggling networks, in particular following the emergence of new, extremely violent, methods adopted by such criminal networks.
In the 1st half of 2022, Morocco prevented over 26,000 illegal migrants from crossing into Spain and dismantled around a hundred criminal trafficking networks.