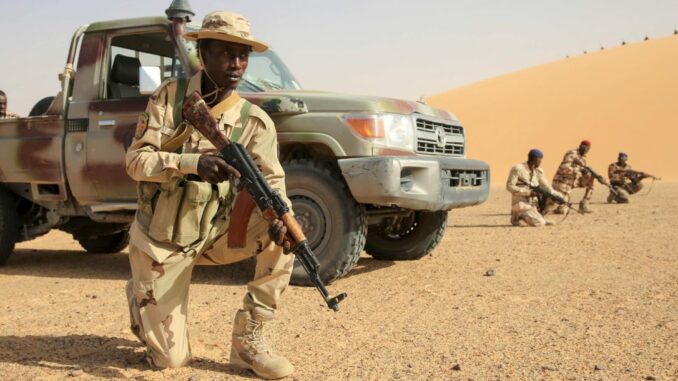 The presidents of Chad and Niger promised Wednesday in N'Djamena to do everything possible to revitalize the joint anti-jihadist force of the G5 Sahel after the departure of Mali and signed a security cooperation agreement that has not been disclosed.
Niger's Mohamed Bazoum, on a visit to his counterpart and neighbour, "transitional" President Mahamat Idriss Déby Itno, also sidestepped a question about the details of the forthcoming redeployment of French forces from Operation Barkhane to his country, which has been pushed out of Mali by the ruling junta.
"The decision to withdraw from Mali is an episode that will be overcome, there will soon be a meeting" between the four other countries allied in the G5 Sahel – Chad, Niger, Burkina Faso and Mauritania – "to ensure that the G5 is viable," Bazoum told a press conference.
Bamako announced on 16 May that it was leaving the alliance, whose armies are fighting, alongside Barkhane, the many jihadist groups that are bloodying the Sahel and spreading inexorably towards the south of the continent.
"We have not yet considered that it is over for the G5 Sahel, we will fight," said Bazoum, without commenting on Bamako's decision. The young general Déby, proclaimed "transitional president" at the head of a junta of 15 generals after the death of his father Idriss Déby Itno fifteen months ago, "regretted" the departure of Mali. "Let's remain optimistic and hope that he reconsiders his decision," he said.
France, which has deployed thousands of troops in Mali for several years (up to 5,100 men), has been pushed out by the junta in power since August 2020.