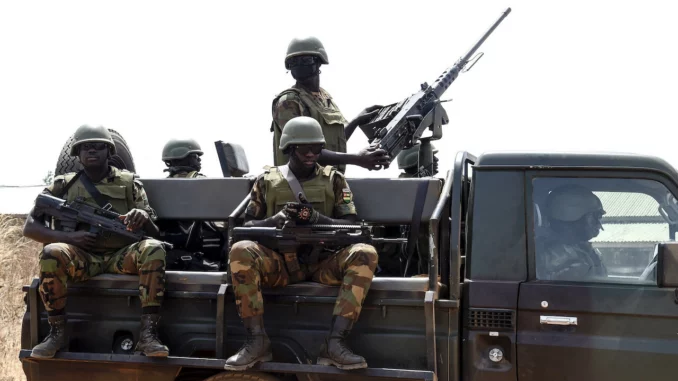 The explosion that claimed the lives of 7 children on the night of 9-10 July in the village of Margba, Togo, was the work of the Togolese military.
According to a statement read out on national television by Lieutenant-Colonel Sama Soussou, spokesperson for the armed forces, the tragedy occurred against a backdrop of intelligence reports of threats of infiltration by armed gangs who wanted to carry out terrorist attacks against certain localities.
Faced with the imminent danger, the command of Operation Koundjoaré reinforced the surveillance and the ground and air control of the area.
"It was during these operations that an aircraft on night patrol mistakenly targeted a group of people it mistook for a group of moving jihadist columns," the spokesman acknowledged.
The Togolese armed forces express their deep regret at this tragedy and renew their sincere condolences to the grieving families, he added.
A delegation led by the government spokesman, Christian Trimoua, visited the families of the missing in the village of Margba on Thursday.
"We must continue to collaborate with the security and defence forces, report to them any unusual and suspicious fact in the area because it is Togo as a whole that is under attack," Mr Trimoua implored.
The Savanes region, bordering Burkina Faso, has been under a state of security emergency since 13 June. A terrorist attack on an outpost of the Togolese armed forces killed 13 soldiers on the night of 10 to 11 May 2022.