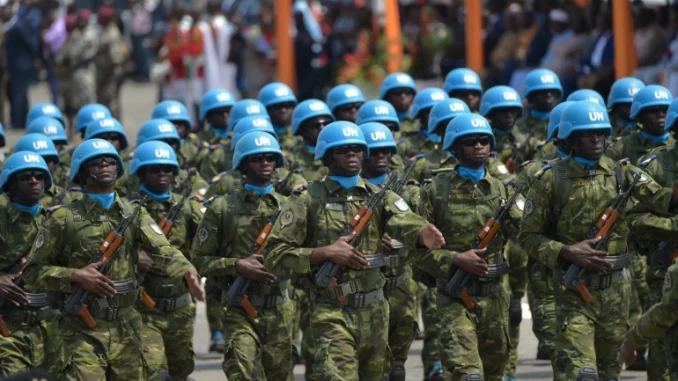 The Ivorian military headquarters gave details on Wednesday 13 July of the presence of its 49 soldiers arrested at Bamako airport on Sunday.
The Ivorian army insists that the arrested contingent is indeed on an official mission in Mali as part of the operations of the UN peacekeeping mission, the UNMIS.
But the UN is struggling to clarify whether these deployments, which began in 2019, have as clear a mission as Abidjan claims.
Initially, UN teams in both New York and Bamako corroborated the Ivorian version. But after cross-checking, new information revealed that the Ivorian soldiers were not considered as National Support Elements (NSE) by the UN, and for the organization it was primarily a bilateral matter.
This was confirmed by UN spokesperson Fahran Faq: "The Ivorian troops do not belong to the UNMIS forces. A request from Côte d'Ivoire to deploy national support elements was approved in 2019.
However, no troops have been deployed under this agreement since then. We strongly encourage both countries to work together to resolve the situation and allow the release of the detained troops."
To be clear, Abidjan did sign a convention in 2019 with the UN to deploy its logistical support. But if soldiers have been sent to Bamako over the past three years, this has not been organized within the framework of this convention. In the end, they were therefore not legally and administratively considered as NSE.
Is this just an administrative mix-up, a formalisation error? Is it the fault of the Ivorian army or the UN teams? Questions remain unanswered. Despite this information, the Ivorian General Staff reiterates that the contingent of 49 soldiers is indeed part of the National Support Elements (NSE) and was therefore legitimate, as initially confirmed by the UNMIS spokesperson the day after their arrest.