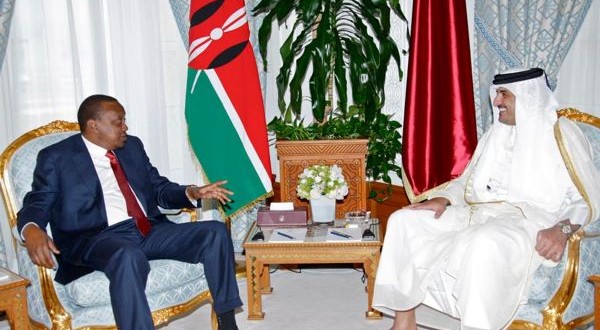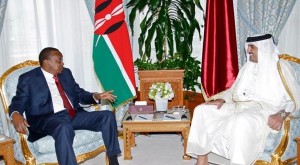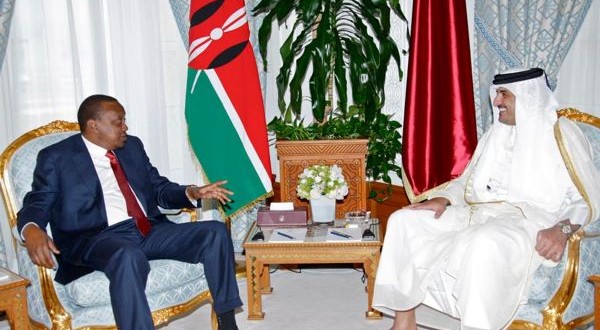 Qatar and Kenya have increased the bilateral exchanges between them during the visit of the Kenyan head of State, Uhuru Kenyatta.  Four agreements in different domains were signed with hopes that trade, commerce and investments between the two countries will also be encouraged. Energy, transportation, agriculture and security are the principal sectors of the agreements. The Kenyan president's visit was also an opportunity to discuss topics of mutual interest with Emir Sheikh Tamim Bin Hamad Al-Thani.
The two leaders also agreed to cooperate in defense and security, particularly in the stabilization of Somalia. The Emir said his Government would assist in the de-radicalization of the youth in Kenya as part of its support to ongoing security initiatives in the country.
A statement from the Kenyan presidency stated that "one of the agreements signed was on Economic, Commercial and Technical Cooperation and lays the foundation for cooperation between Kenya and Qatar in trade, industry, energy, agriculture, communication, transport, construction, labor and tourism." An agreement was also signed to promote "cooperation in legal fields" and the provision of "capacity building and exchange of technical assistance between the two countries' legal sectors."
The two countries also showed their willingness to promote investment as they agreed to end the double taxation of investors and uphold the prevention of fiscal evasion. Both countries will work towards the protection of the rights and property of investors and their investments in their respective territories.
During the meeting, the Emir assured Kenyatta that Qatar was ready to work with Kenya as it moves to implement its the Vision 2030 flagship projects including the Lamu Port Southern Sudan- Ethiopia Transport (LAPSSET) Corridor. He said Qatar is willing to offer technical assistance and capacity building with regards to the project.