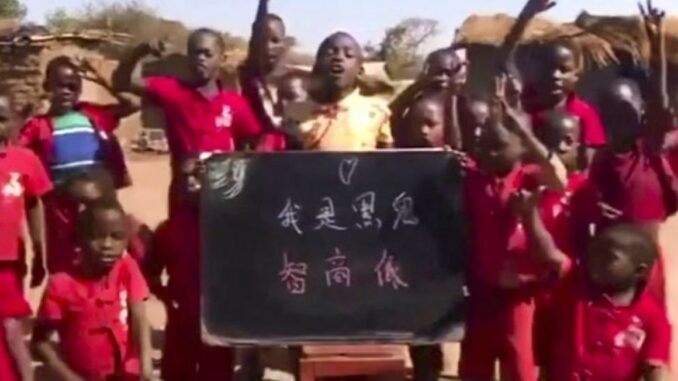 A Chinese man accused of racism and exploitation of minors in Malawi was arraigned on Monday in a court in the capital Lilongwe on charges of human trafficking, local media reported.
The Chinese man, Lu Ke, 26, was arrested in June in neighbouring Zambia for illegally entering the country after fleeing Malawi following accusations of abuse against him.
He is accused of filming children in Malawian villages making racist comments about themselves in Chinese that they did not understand. In one video, a child says: "I am a monster with a low IQ". Lu Ke then sold these videos on Chinese social networks.
The man was extradited and brought before a court on Monday where he is being prosecuted on five counts of human trafficking. The prosecution has indicated that further charges will be added when the investigation is concluded in a fortnight' time.
Because of the risk of absconding from the country and interference with minor witnesses, his application for bail has been rejected, said prosecutor James Mankhwazi. It is also to protect him from public opinion, which is angry over the release of the videos, he added.
In June, the Chinese embassy in Lilongwe condemned the action, stressing that "the Chinese government has zero tolerance for racism".