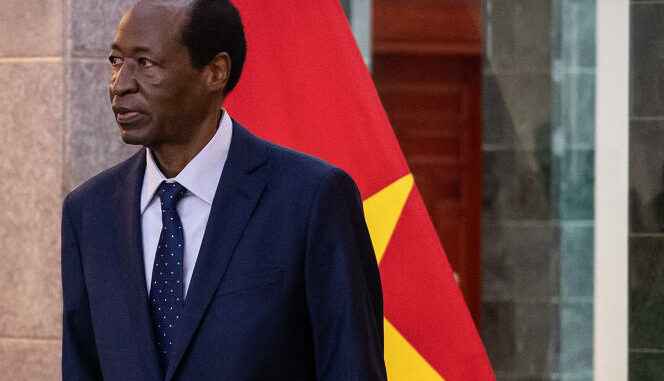 The former Burkinabe president Blaise Compaoré, sentenced in absentia to life imprisonment for the 1987 assassination of his predecessor Thomas Sankara, "asked for forgiveness" to the latter's family on Tuesday in a message to his compatriots.
"I ask forgiveness to the people of Burkina Faso for all the acts that I may have committed during my tenure and especially to the family of my brother and friend Thomas Sankara," said the message read by the spokesman of the government of Burkina Faso Lionel Bilgo.
"I assume and deplore from the bottom of my heart all the suffering and tragedies experienced by all the victims during my tenure at the head of the country and ask their families to forgive me," the former head of state continued.
Blaise Compaoré, 71, came to power in 1987 in a coup that killed the then president, Thomas Sankara. In April, Mr Compaoré was sentenced in absentia to life imprisonment for his role in the assassination.
Overthrown by the street in 2014, he has since been living in Côte d'Ivoire, but was able to make a brief return to his country for a few days in early July without being arrested. He was invited by Lieutenant-Colonel Paul-Henri Sandaogo Damiba, the current transitional president who came to power in a coup in January, with the aim of "sealing national reconciliation" in the face of the jihadist attacks that have plunged the country into mourning.
After meeting the country's new strongman, he appeared slimmed down at his side. Expressing "his deep gratitude" to the transitional authorities, he called in his message on the Burkinabe "to a sacred union, to tolerance, to restraint, but above all to forgiveness so that the higher interest of the Nation prevails".
His visit in July had provoked a flurry of criticism from the political class and civil society, who felt that reconciliation should not be synonymous with impunity.