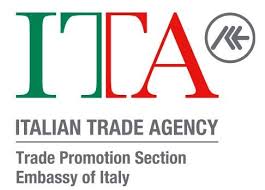 Italy has emerged as Tunisia's first trading partner with trade volume hitting €3.43 billion (TND10.78 billion) during first semester of 2022, according to data aggregated by the North African country's statistics institute (INS), Business News reports citing the institute.
The data reveal an increase by 27.24 per cent compared to same period last year. Italy now outclasses France whose trade volume is put at TND10.73 billion.
Commenting on the news, Donatella Larici, Director of Italian trade and Investment Agency (ICE) in Tunis, said Italian exports towards Tunisia have increased by 33.4 per cent.
Oil by-product, textile industry products and plastic manufactured goods make up majority of Italian exported goods.
The INS data also revealed that Tunisian exports to the European country have also gone up by 20.8 per cent but the trade balance is in favor of Italy while Tunisia is experiencing a deficit of TND875 million.