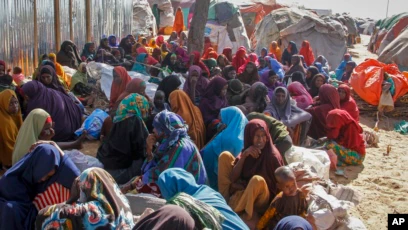 The Office for the Coordination of Humanitarian Affairs (OCHA) has granted $9.5 million to Somalia to provide immediate assistance to people in areas most at risk of famine.
This new grant will help scale up the vital response to the needs of the most affected communities in the Bay and Bakool regions of Somalia's southwestern state, said UN Resident and Humanitarian Coordinator Adam Abdelmoula, noting that the risk of famine and the number of displaced people have increased alarmingly.
"Somalia is on the brink of a humanitarian catastrophe, yet funding to meet the rapidly growing needs remains far from sufficient to avert the worst consequences," he said in a statement. "It is a race against time to reach the most vulnerable and avoid loss of life and livelihoods."
According to the UN, the risk of famine in Somalia has intensified after a fourth consecutive poor rainy season, leaving the country at risk of catastrophic famine. About 45 percent of the population is considered acutely food insecure, while another 213,000 are at risk of catastrophic food insecurity.