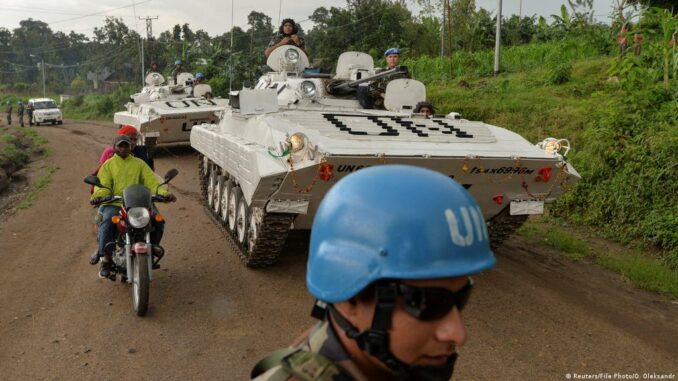 The United Nations mission in DR Congo (MONUSCO) on Thursday "deeply regretted" the country's decision to expel its spokesperson Mathias Gillmann and "took note" of the request made by the Congolese authorities.
"MONUSCO regrets the expulsion of its spokesman by the Congolese government," said Thursday a statement from MONUSCO, which "takes note" of this "decision by the government of the Democratic Republic of the Congo to ask a member of its staff to leave the country."
However, "the Mission is committed to continuing to work alongside the Congolese population and authorities to implement the mandate entrusted to it by the Security Council," the statement added.
The Congolese Minister of Foreign Affairs, Christophe Lutundula, had asked MONUSCO on Wednesday to do everything possible to ensure that Gillmann leaves Congolese territory "as soon as possible," inviting the mission to give "the benefit of urgency" to this request.
The comments made by Gillmann that MONUSCO did not have the military means to deal with the M23 are at the root of the current tension.