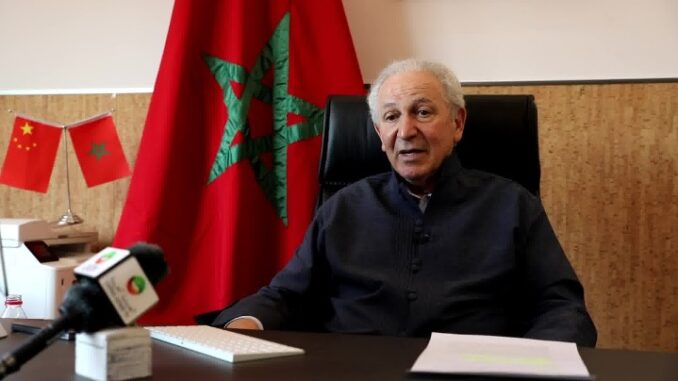 Morocco reaffirmed its position in support of One China policy as a basis, governing relations with Beijing.
The position was reiterated by Morocco's ambassador to Beijing Aziz Mekouar who said Morocco respects China's territorial integrity and sovereignty and refrains from any interference in the internal issues of a UN member state.
"Morocco continues to support the People's Republic of China regarding this issue and renews the positions it has expressed whether at the bilateral level or within international organizations," Mekouar told state news agency MAP.
Morocco has maintained a position of neutrality in conflicts opposing big powers while staying attached to the UN charter and international law as well as the peaceful resolution of inter-state disputes.
In reaction to the Russian-Ukrainian conflict, Morocco has reiterated respect for the territorial integrity of all UN member states and urges parties to seek peaceful means to settle the dispute, without taking sides.
China has escalated its military maneuvers near Taiwan in response to a visit to the island by US House Speaker Nancy Pelosi.